Clinical Personal Training
Clinical Personal Training at North Lakes Physio
Would you like a little more help with your recovery exercises? Most people expect to go to a physio and get some exercises to take home. This can be a bit of a problem. What if you struggle doing them when you actually try? You'll have to wait til you next see your physiotherapist and slow down your recovery time. What if complacency takes hold and you just don't do them? If you want to make your recovery as efficient as possible, clinical personal training is for you.
Need a bit more guidance with your physio? Unlike most physiotherapists, at North Lakes, we're qualified to work alongside you in the gym. So you can rest assured you're doing everything right. We offer personal training from the North Lakes gym to people in Penrith and wider Cumbria. Get in touch today to find out how our personal training will speed up your recovery. Give us a call on 0794 7918063 to find out now.
What is Clinical Personal Training?
Like standard personal training, it involves having an exercise program developed just for you by one of our expert staff. In addition to getting your own program, you also have the constant supervision and guidance of one of our staff.
Unlike regular personal training, this isn't geared towards weight loss or strength building. The main focus of clinical personal training is to help clinical problems. With clinical personal training you'll get exercises to help specifically with your problems,
North Lakes Physio's personal training services gives you one-on-one support for the following issues and more:Post op rehab
Pre op rehab
Osteoarthritis
Muscle injury/tears
Ligament/Cartilage rehab
Stroke rehab
Cerebral Palsy
Multiple Sclerosis
Parkinson's Disease
Muscular Dystrophy
Why North Lakes?
All of our physios are well-trained and experienced. They're all members of the Chartered Society of Physiotherapists. As well as this they're registered with the Health and Care Professions Council. Both of these bodies require constant evaluation and assessment of members. So you can rest assured that our staff follow best practice and are completely up to date.
Unlike the majority of physiotherapists, we also have Advanced Level 3 Personal Training Qualifications. Mike Salkeld also holds a BSC (hons) degree in Sports Science and Biology. Furthermore he doubles up as a Strength and Conditioning coach with a qualification in Sports Nutrition. These qualifications give us the ability to work alongside you in the gym, giving you extra help in your recovery.
Our Penrith and Sedbergh clinics are attached to a fully-equipped gym, so it couldn't be more convenient.
Recovering from injury? Or correcting an issue? Why not give yourself the best chance? We'll be with you every step of the way. Get in touch with North Lakes Physio today to find out just how easy things are with our Clinical Personal Training. Give us a call on 0794 7918063 to find out sooner.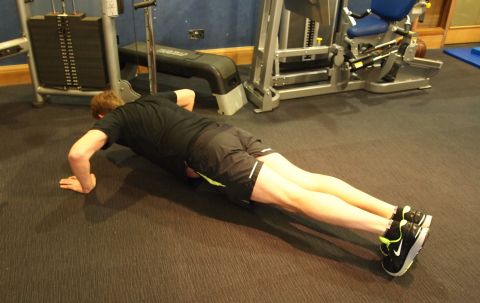 I was referred to Mike after an RTC for Physio, I could not have asked for better treatment. Flexible appointments, a home exercise program and a Physio with great knowledge and experience. I would highly recommend, and can't thank Mike enough for his help in my recovery.