Sports Massage
Sports Massage at North Lakes Physio
Feel like you've got a few knots that need worked out? You might joke more about needing a massage more than you actually consider getting one. But the benefits might surprise you. Massages aren't just for athletes or relaxation. Pretty much anyone will feel a bit better in themselves after a professional massage.
Want to help avoid injury? Or just limit stiffness after intense training? At North Lakes Physio we have specialist sports massage therapists helping people in Penrith, Sedbergh and wider Cumbria. With our help, you'll feel good as new and looser than ever. Get in touch today to arrange a full body sports massage. Or give us a call on 0794 7918063 to book one now.
What are the benefits of Sports Massage?
Because of its name you might think that sports massage is only appropriate for professional sportspeople. But this is not the case. Of course these kinds of massage are well-suited if you take part in sports regularly, but they are equally beneficial even if you aren't the most active.
Benefits of our deep tissue sports massage include:
Helps with Delayed Onset Muscle Soreness (DOMS) - sports massage promotes blood and lymph flow throughout the body. This means after exercise or strenuous activity you won't experience soreness from muscle fatigue.

Stress Release - when getting a sports massage, your body releases endorphins. Endorphins are a natural pain reliever, reduce anxiety and help boost mood.

Improving Tissue Elasticity - deep tissue massage stretches out tissues. So muscles become less hard and so less prone to injury.
Although it's more geared towards treatment of muscle tightness and soreness than regular massage, it is still relaxing. Feeling a bit knotty? Why not give it a go?
Why North Lakes?
Our Sports Massage Therapist Julia has a wealth of experience. Julia holds a level 3 qualification in Sports massage and eighteen years of experience. Julia has experience of working with athletes, and can performer petrissage massage, effleurage massage and other techniques.
Whether you're a sportsperson that needs regular sports massage to stave off injury, or are less active and would like to work out some kinks from time to time, we'll help. Get in touch with North Lakes Physio today to find out exactly how you could benefit from a deep tissue sports massage. Give us a call on 0794 7918063 to find out sooner.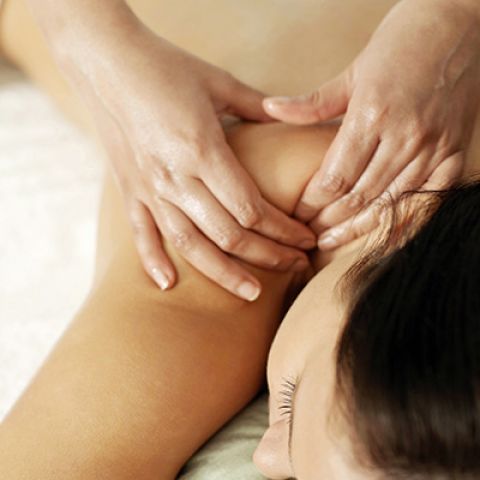 I was referred to Mike after an RTC for Physio, I could not have asked for better treatment. Flexible appointments, a home exercise program and a Physio with great knowledge and experience. I would highly recommend, and can't thank Mike enough for his help in my recovery.